Episode Summary
Edit
Eve & Gail Kim vs Maryse & Alicia Fox
Edit
And then there were four. In the Divas Championship Tournament, the matchups include Eve versus Maryse and Gail Kim versus Alicia Fox. This week, however, the WWE Universe got to witness Gail Kim & Eve take on Alicia Fox & Maryse. As their tag partners looked on intently, Eve overcame the leggy onslaught of Alicia with a submission move to gain a bit of momentum heading into the tournament semi-finals.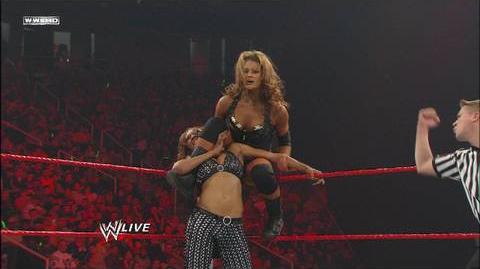 Ad blocker interference detected!
Wikia is a free-to-use site that makes money from advertising. We have a modified experience for viewers using ad blockers

Wikia is not accessible if you've made further modifications. Remove the custom ad blocker rule(s) and the page will load as expected.