Episode Summary
Edit
Brie Bella vs Maryse
Edit
In the wake of a serious leg injury that will have Melina out for several months, WWE has arranged a Divas Championship Tournament to determine a new champion. The first round witnessed Maryse facing off against Brie Bella, who was accompanied by her twin sister, Nikki. Just as it appeared the conceited Canadian had gained an advantage, Nikki switched places with her weary sister. After a futile attempt to alert the referee, the beautiful blond took matters into her own lethal hands and finished Nikki off herself to prevail and move to the next round.
First Round Match in the Divas Championship Tournament: Maryse defeated Brie Bella after Nikki Bella attempted Twin Magic, but Maryse caught her a hard kick to stomach and DDT for the pinfall.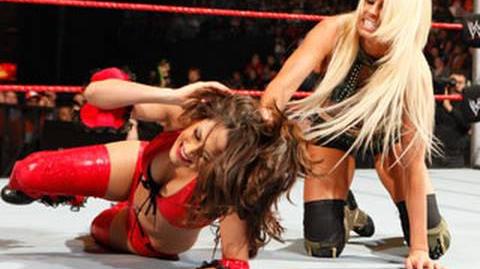 Ad blocker interference detected!
Wikia is a free-to-use site that makes money from advertising. We have a modified experience for viewers using ad blockers

Wikia is not accessible if you've made further modifications. Remove the custom ad blocker rule(s) and the page will load as expected.