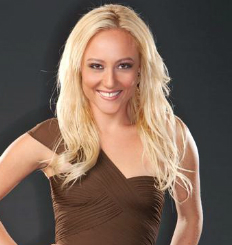 ECW (2009)
Edit
Lauren Mayhew debuted on the October 6, 2009 edition of ECW and Smackdown as a ring announcer. She continued this role until she left after November 21, 2009. Lauren is also a singer and actress. She was born November 27th, 1988. www.laurenmayhew.com
Lauren was only on a short-term deal with the WWE. She opted out of a long-term contract and parted ways with the organization.
Ad blocker interference detected!
Wikia is a free-to-use site that makes money from advertising. We have a modified experience for viewers using ad blockers

Wikia is not accessible if you've made further modifications. Remove the custom ad blocker rule(s) and the page will load as expected.