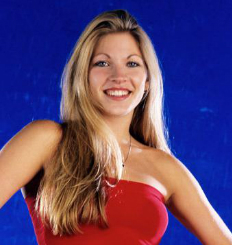 Ryan Shamrock was one of the Divas during the Attitude Era. She is best known for being Ken Shamrock's storyline sister and being sacrificed to the Undertaker in a high-profile storyline in 1999.
Biography
Edit
Ryan Shamrock was paid by appearance, she was offered a long-term contract but turned it down and her appearances ceased in July 1999.
Despite playing Ken Shamrock's sister in storyline, she was his girlfriend in real life.
She later appeared at WCW under the name "Symphony", where she managed The Maestro. After 5 months, she was released from WCW in August 2000.
IGN.com ranked her #3 on their "Top 10 Most Useless WWE Divas of All Time"
Ad blocker interference detected!
Wikia is a free-to-use site that makes money from advertising. We have a modified experience for viewers using ad blockers

Wikia is not accessible if you've made further modifications. Remove the custom ad blocker rule(s) and the page will load as expected.